Visit us:  3863 South St  Lincoln

Welcome to Polkadot Bicycles

I build and offer lightweight, comfortable, practical all-weather bikes for riding around town or around the world.  Steel bicycles from the 1930's and even earlier are still sought after by collectors near and far.  Steel's unsurpassed toughness, comfort and reliability make it the material for almost all top-notch randonneur bicycles.  Stop by and feel the difference.   

Schedule a Test Ride Today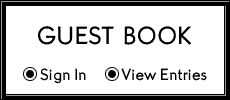 Polkadot Bicycles Now Featuring:

Steel randonneur triples starting at $609 (Really!)

Mountain Bikes starting at $$619

​Cyclocross Steel starting at $799

A few questions to consider before you buy a bike:  1.  Am I always going to be the age I am now?  2.  Am I always going to be as fit as I am now?  3.  Am I always going to be riding the same distances over the same terrain in the same weather as now?  4.  Am I adaptable or do I like things to be exactly customized for me?  

11